Football season is here and that means it's time to gather with friends to cheer on our favorite teams. Make your next viewing party a hit with one of these crowd pleasing menus:
Taco/Nacho Bar: Offer flour tortillas and corn tortillas or chips and let guests customize their plate with a variety of fillings and toppings. Don't forget the Margarita's and cervezas!
Kabobs: Such a fun and underutilized party food. Offer a variety of meat and veggies combinations to satisfy your group.
Sliders: A fun spin on a tailgate classic. Sliders are the perfect size for kids and are easy to manage while adults mingle.
Chili: A fall staple that will be hearty enough to satisfy even the biggest appetites. Serve alongside corn bread and Fritos and offer a few shredded cheese options as toppings.
Wings: This is another game day classic that is always a sure bet. Offer an assortment of sauces ranging from sweet to savory to keep your guests coming back for more!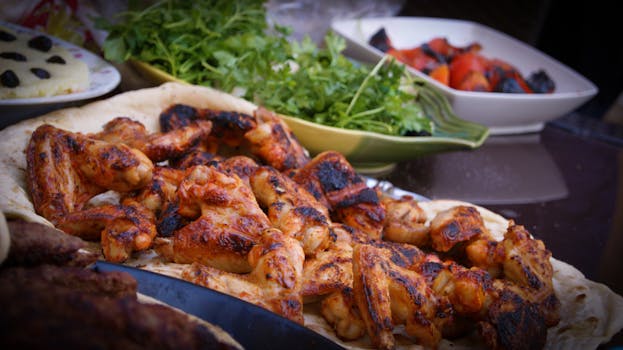 And as always, no gathering is complete without dessert. Let us help make your party complete with an order of game day cookies, cupcakes or cake balls.
Blessing Baked Goods